STEP2
Safety enlightenment No.1 tool
specializing in security and reassurance


Over 400 companies, support for 33 industries,




customer repeat rate = over 65%!
VR is the latest technology that simulates the five senses.


A unique deformed expression




guides the line of sight and leaves a strong impression.
You can't remember just by looking and listening!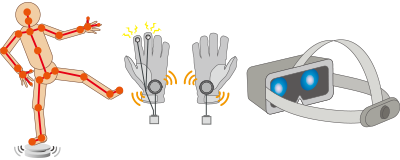 Special designed Tactical VR glove give a strong dangerous sense by vibration and electrical discharge!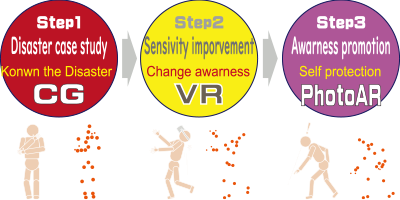 【We recommended 3 step Education】
Visual, auditory, tactile and olfactory senses are stimulated, and danger sensitivity is improved.
You can safely experience dangerous events.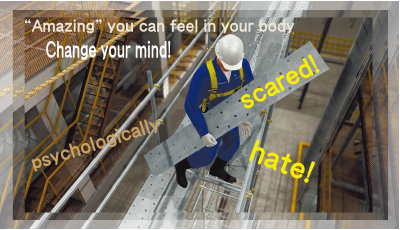 Need for risk experience education
Work styles are diversifying, automation, labor saving, and mixed work through outsourcing is increasing.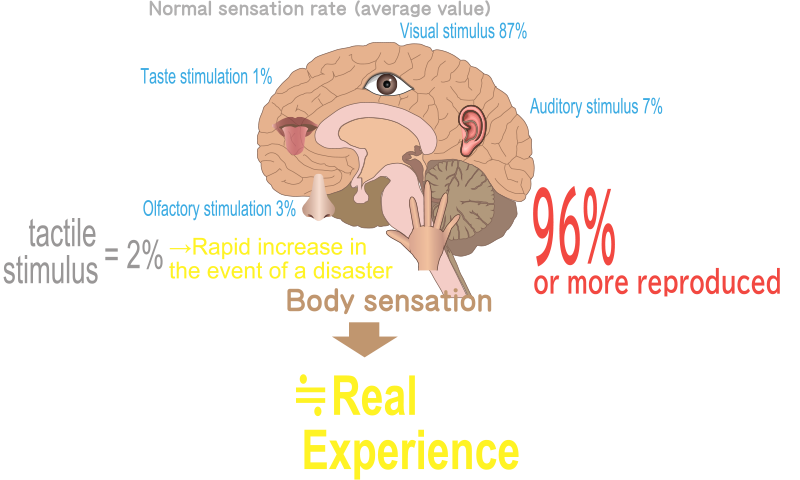 Changes in work environment
Safety manatement Know-how is beginning to be lost.
Skilled workers tend to decrease year by year.
Systematic education is not possible for all.
More and more working alone.
It is designed to handle multipletasks at the same time.
Technology has become a black box.
It is becoming difficult to communicate and share dangerous information.
【Product Summary】
RiMM is a product that uses VR to safely experience a disaster accident.
Put sensory data (called a scenario) on the player.
Play and experience using VR goggles.
Experience the accident and feel psychologically "scary and disgusting!"
A product intended to increase risk sensitivity.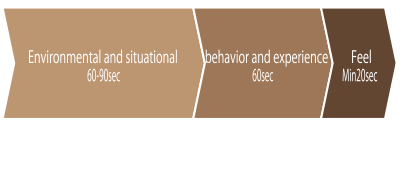 "Time required for experience" If it is not appropriate, emotions will not be generated and sensitivity will not increase!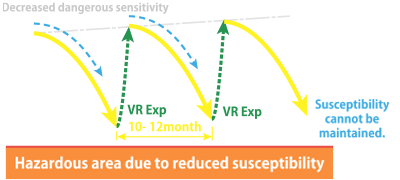 The recommended sensory cycle for reduced sensitivity is 10-12 months.
A moderate negative sensation is ideal for improving sensivity
RiMM produces effects by reproducing various senses including the five senses / tactile sense and sense of balance!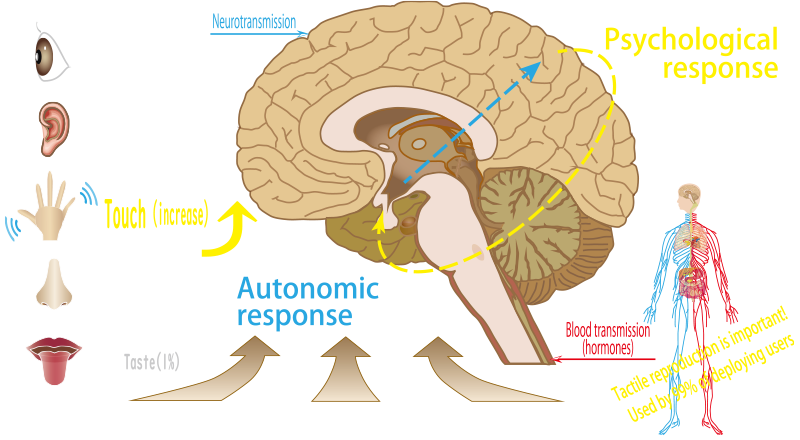 in order to reduce the risk of mental disorders, various suppression functions (eliminating the expression of risk factors and adjusting the stimulus sensitivity of 3 to 5 senses) are installed. This function does not completely eliminate risk factors. Please judge and experience the use of the system at your own discretion.
High mobility + Quick installation + No adjustment + Simple operation!
Installation is completed in 15 minutes after arriving at the site with a mobile tyoe VR experienct starts, and installation of the experience unit is completed in 3 steps!
We accept paid maintenance of equipment. In addition to selling RiMM maintenance parts, after-sales service by a serviceman is also available.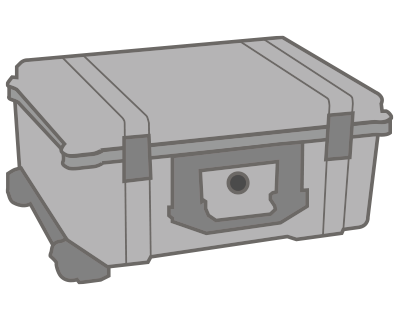 Mobile all-in-one
External dimensions : L630xW500xH360mm
Total weight approximate 22kg
Assembly is completed in 15 minutes!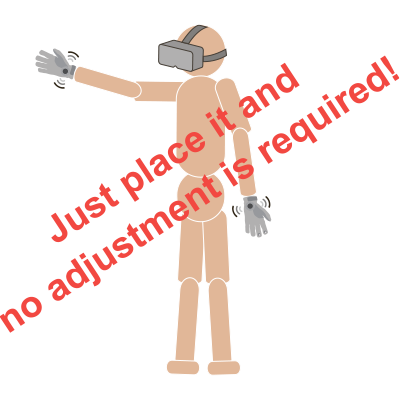 Focus on safety & save space
Installation Operation dimensions : L2000 x W2000 mm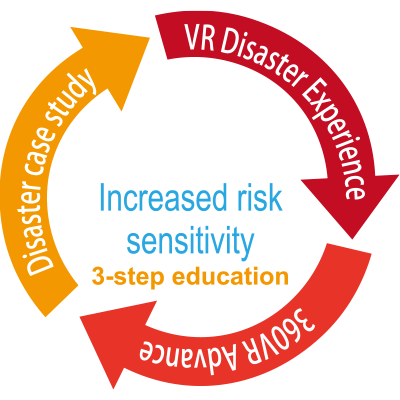 The recommended experience cycle is 10 to 12 months.
The effect of continuous use has been confirmed!
Disaster scenarios are updated from time to time.
Please contact us separately for proof of non-applicability and overseas export during multilingual release.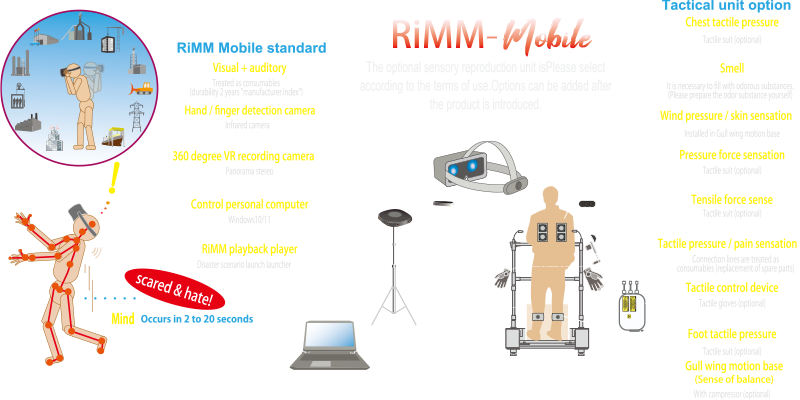 Remarks) Some parts of the product may be changed without notice due to discontinuation or revision of the parts supplier. Please note.
Configuration list of RiMM model
(international model, add -G at the end of the product name number)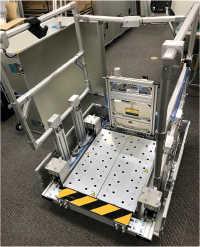 Adopted by 65% users!
Additional purchases after the introduction are increasing!
Gull wing motion base (reproduction of sense of balance)
Comes in a mobile storage case / Tool-less and foldable / With moving wheels (weight approx. 85 kg)
RiMM SHB-006 (-G) RiMM Mobile Basic Mk3-G

RiMM SHB-007 (-G) RiMM Mobile Standard Mk3-G

RiMM SHB-008 (-G) RiMM Mobile Boost Mk3-G

RiMM SHB-009 (-G) RiMM Mobile Advance Mk3-G

RiMM SHB-0010 (-G) RiMM Mobile Professional Mk3-G

6 major occupational accidents example
Fall accident (Number of VR reproductions =

24 examples

)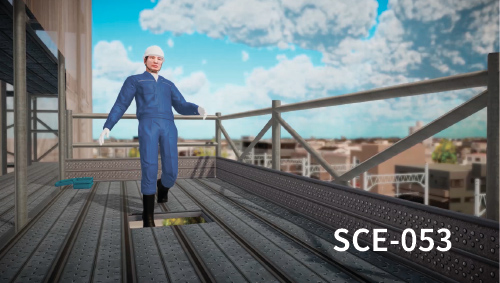 Electric shock disaster (Number of VR reproductions =

10 examples

)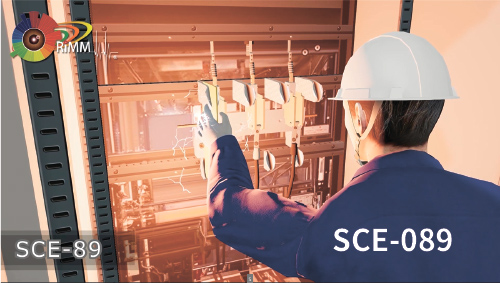 Caught in rotating bodies accident (Number of VR reproductions =

17 examples

)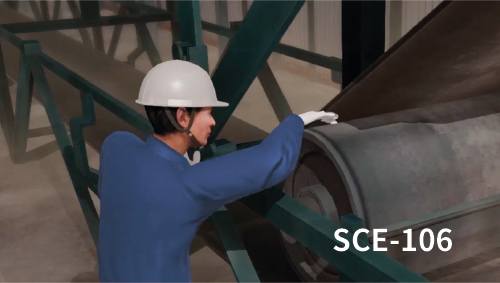 Sandwiched accident (Number of VR reproductions =

12 examples

)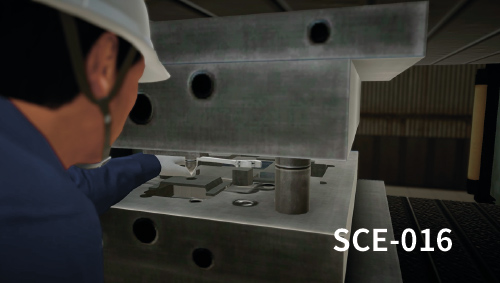 Accidents of tripping and falling (Number of VR reproductions =

12 examples

)
Explosion / poisoning disaster (Number of VR reproductions =

7 examples

)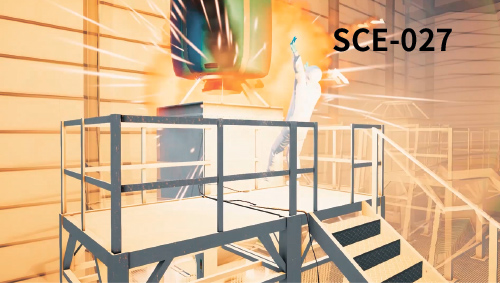 Please refer to the link below for the reproduction scenario. 
※The contents of commercialization are subject to change without notice. Please note.
Next-generation network service
It can be operated in a variety of environments such as intranet, internet,cloud,standalone.
STEP1
RiMM KYcontents.NET


Disaster case study CG video
Providing the disaster video case study via the network.
Possible to conduct a case study with disaster reconstruction video
Case studies improve the ability to predict danger
Streaming can be viewed using a web browser
Viewing history remains and learning is managed
Define hazards and assess hazard sensitivity (optional)
All disaster reenactment video content can be viewed
Content is continuously added and updated
Annual contract service for each license (automatic renewal)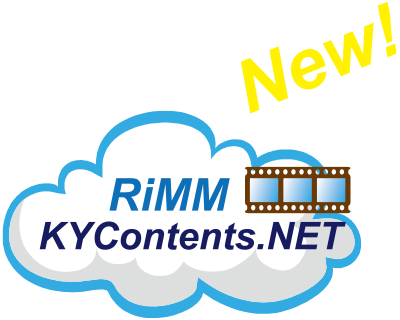 STEP2
RiMM-EX Streaming realtime streaming method
RiMM-EX features
[Web real-time streaming specification]
No need to install dedicated software on the terminal
The latest software can be used by the WEB access method
Various network devices available
Limited interaction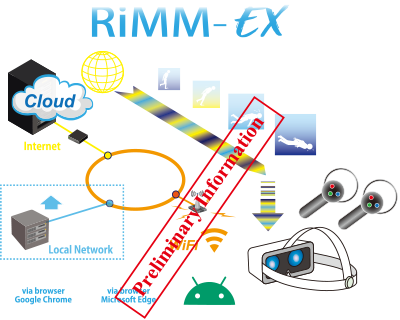 New feature roadmap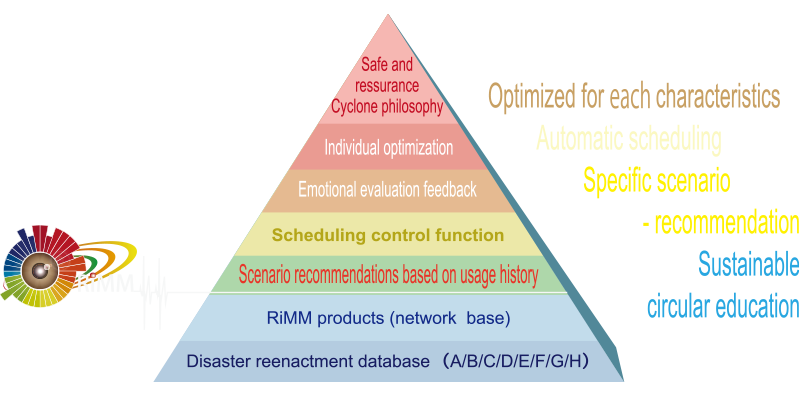 Self-contained and hands-on education through automatic guidance

Automatic execution from danger experience to education for proper self-protection by one person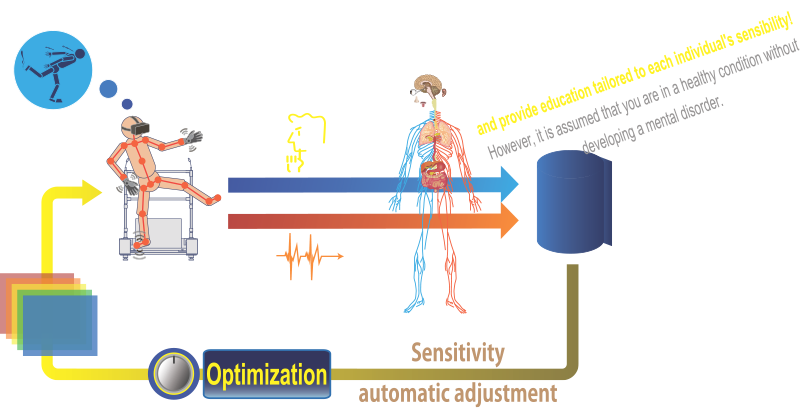 Experience optimization
by emotional evaluation
(patented)
「日本の安心安全」を広める
日本の魂を重んじる文化が、人を敬う心を生み、安心・安全に繋がる
Japanese culture that respects the spirit creates respect for
individual human and leads to safety and peace of mind.
This is why we want to spread RiMM to the world.
---
Demonstration demonstration support is available at
[Tokyo: Kanda, Osaka: Awaza, Nagoya: Marunouchi, Shimane : Matsue, Vietnam : Ho Chi Minh, Thailand (Bangkok), Singapore = 7 bases in total]
Online demo has started!
Inquiries about products / Catalog request
Information equipment department TEL: +81-3-5209-0080