In order to reduce disasters, we will contribute to society by creating methods and safety ideas that enhance safety.
RiMM walks with the earth to respond to disasters.
RiMM is a name derived from the Risk Management multiple Method. RiMM was born with the purpose of creating a method for improving safety and providing a means for improving safety to society. ".Ai" in rimm.ai on the dedicated web does not mean Artificial Intelligence, but indicates "ai = love" with a wish. RiMM creates and enlightens safety ideas for people and the planet. Products and services are closely related to humans, so let's talk about products and services.
RiMM skill training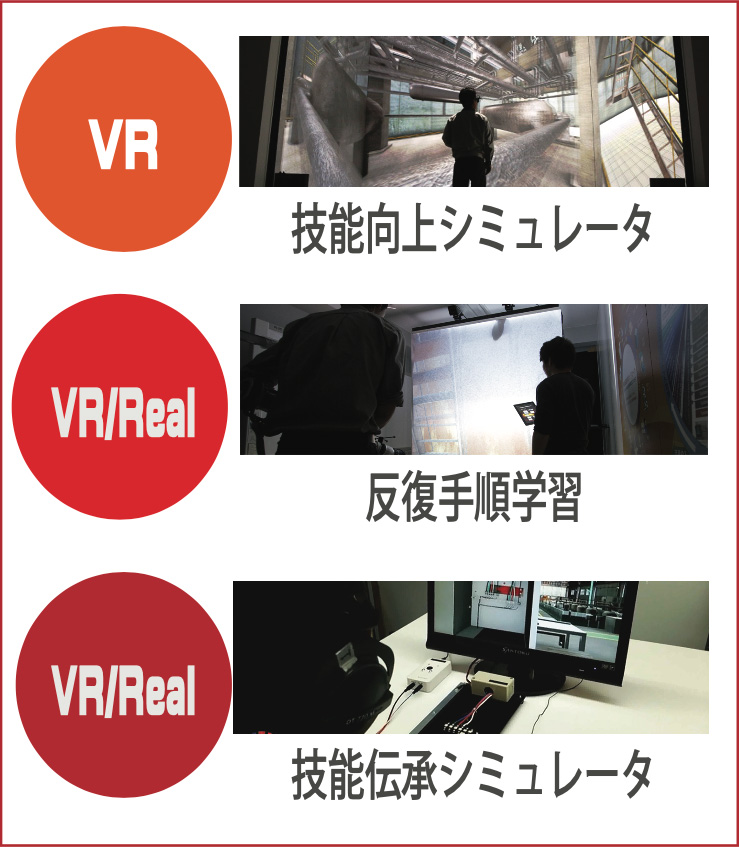 RiMM safety education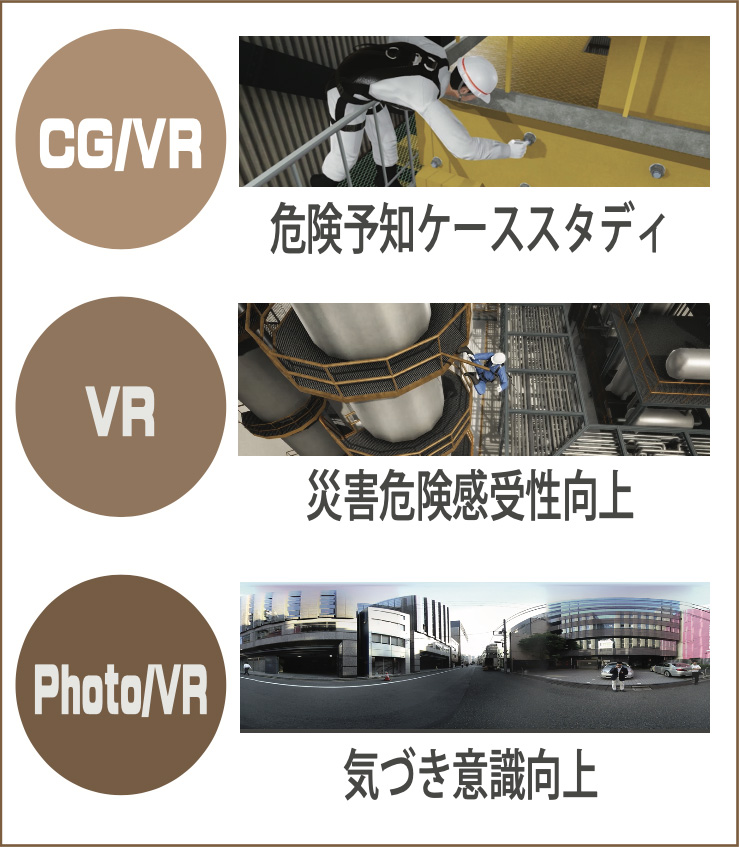 RiMM disaster response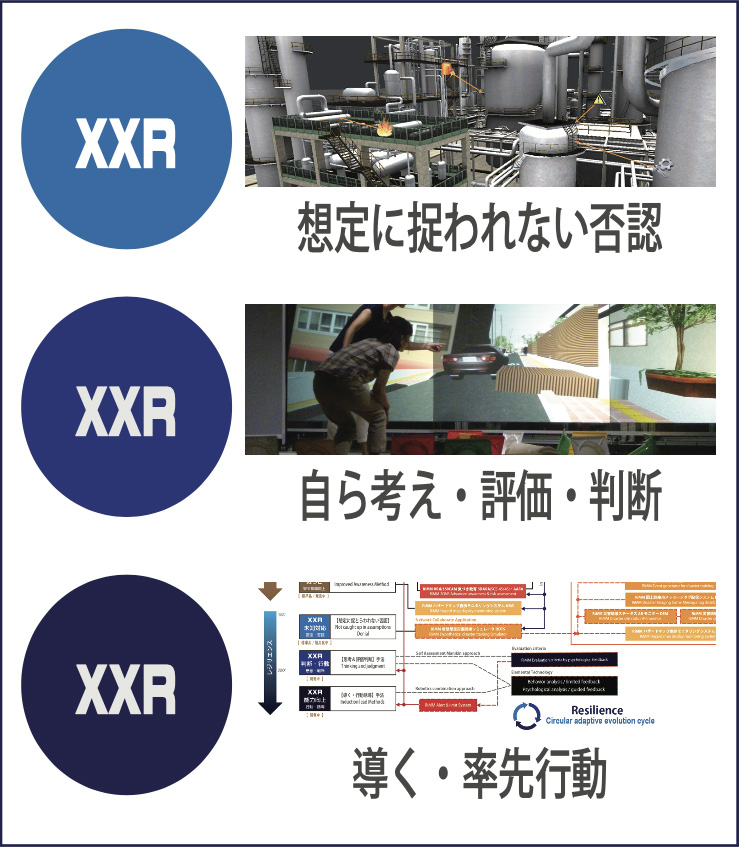 [RiMM product structure]
RiMM consists of 3 products in 3 levels and 9 kinds of services in total.
[Level 1] Skill improvement for known disaster prevention (skill habituation)
Skill improvement simulator

The console operation is memorized by the body, and the operation log is recorded and compared.

Iterative procedure learning simulator

Repeat the procedure, record the operation log and discuss it.

Skill transfer simulator

Check the posture and movement of the technician in various ways and imitate the work.
[Level 2] Improvement of known disaster response capabilities (mental education / decision formation)
Danger prediction case study

Acquire disaster prevention knowledge to know the disasters that occurred at the site.

Disaster experience and risk sensitivity improvement

Experience the disaster, know the fear, and change the sense of danger.

Awareness raising awareness

Record the site, search for disaster conditions in virtual space, and make them aware.
[Level 3] Improvement of unknown disaster response capability (resilience: supple strength, ability to recover)
Unexpected denial

Simulation assuming a disaster, discussion based on the results

Think, evaluate, and judge for yourself

Deny the concept without being bound by assumptions, accelerate thinking and judgment, and increase the survival rate

Guide / initiative

Discover how to deal with it through trial and error, and mitigate the damage of "heart"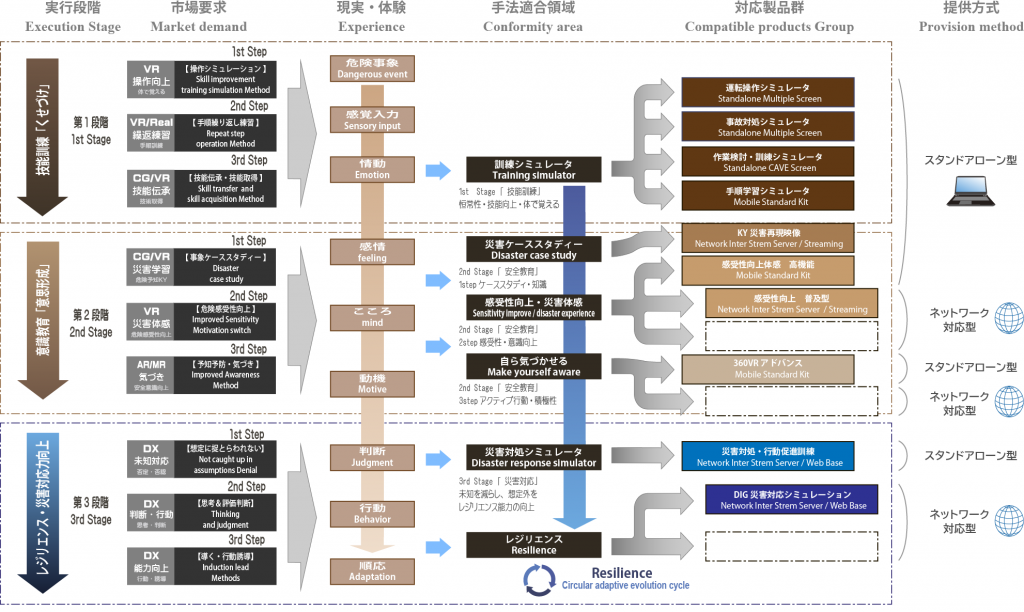 [RiMM concept for future development]
In order to reduce disasters from society, we will continue to implement the following three.
Convert disaster information into data and share information.
Establish an organization to share information, and continue to discover, develop, evaluate, and improve methods for shared use.
Foster future human resources to discover new means with young ideas
Create a system that keeps improving for safety improvement!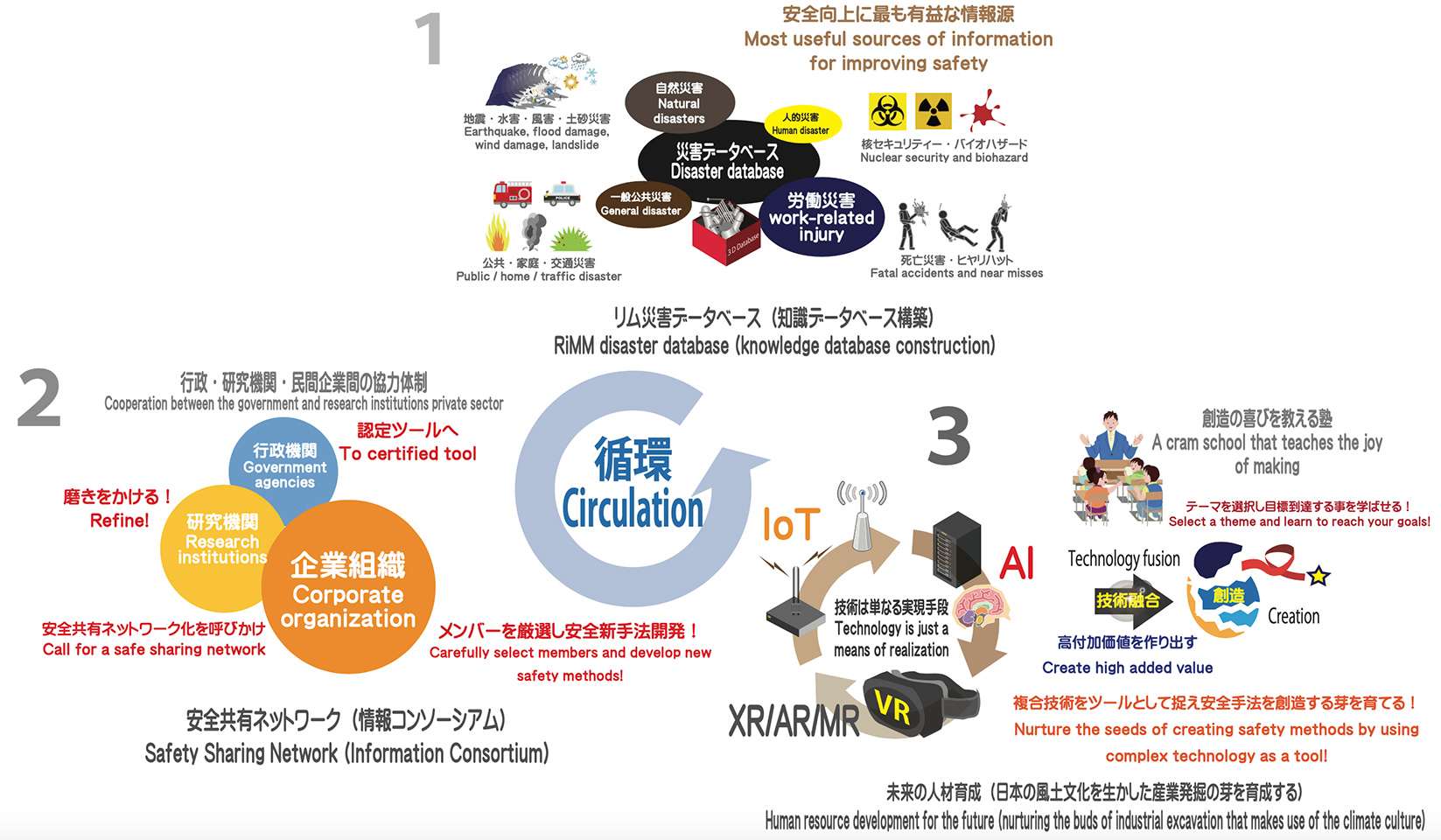 [RiMM disaster database]
The disaster database will be maintained as follows.

RiMM disaster database

[Concept for RiMM product development]
RiMM product development will improve the quality of teaching materials (adaptation to various people) by feeding back opinions and continuing to improve the product while using it in the market after birth.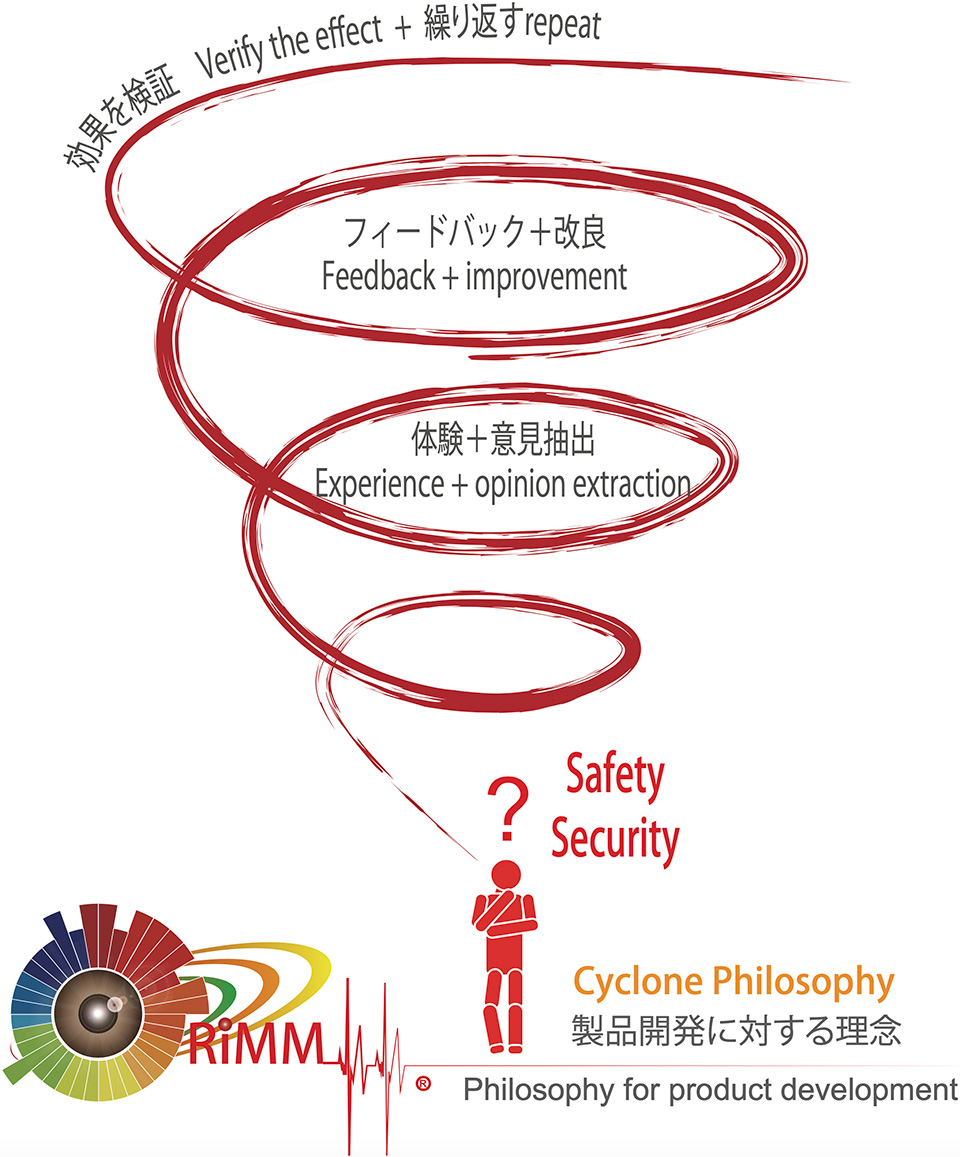 Demonstration demonstration support is available at
[Tokyo: Kanda, Osaka: Awaza, Nagoya: Marunouchi, Shimane : Matsue, Vietnam : Ho Chi Minh, Thailand (Bangkok), Singapore = 7 bases in total]
Online demo has started!
Inquiries about products / Catalog request
Information equipment department TEL: 03-5209-0080