Disaster Initiatives
(Safety Specialist Corporate Philosophy)
Cyclone is the philosophy of product development.

It is a method to improve the quality of education by repeatedly correcting it!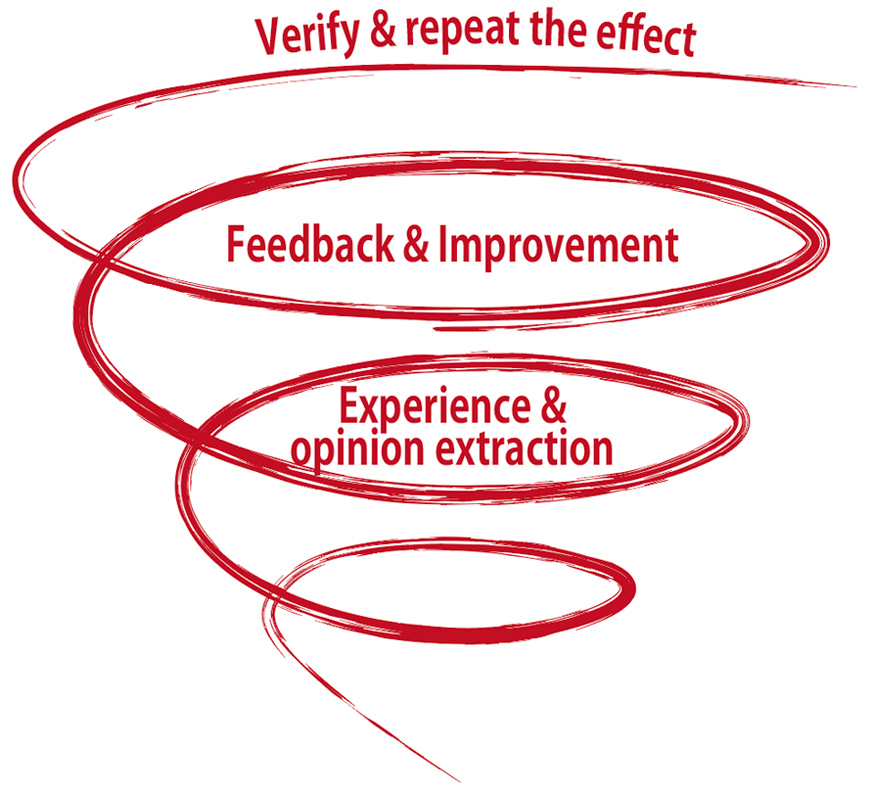 Cyclone Philosophy
Database construction policy
Disaster database standardization work started in 2014

Facing four disasters We build and provide a comprehensive database.
The numbers in the frame are the order in which we started working.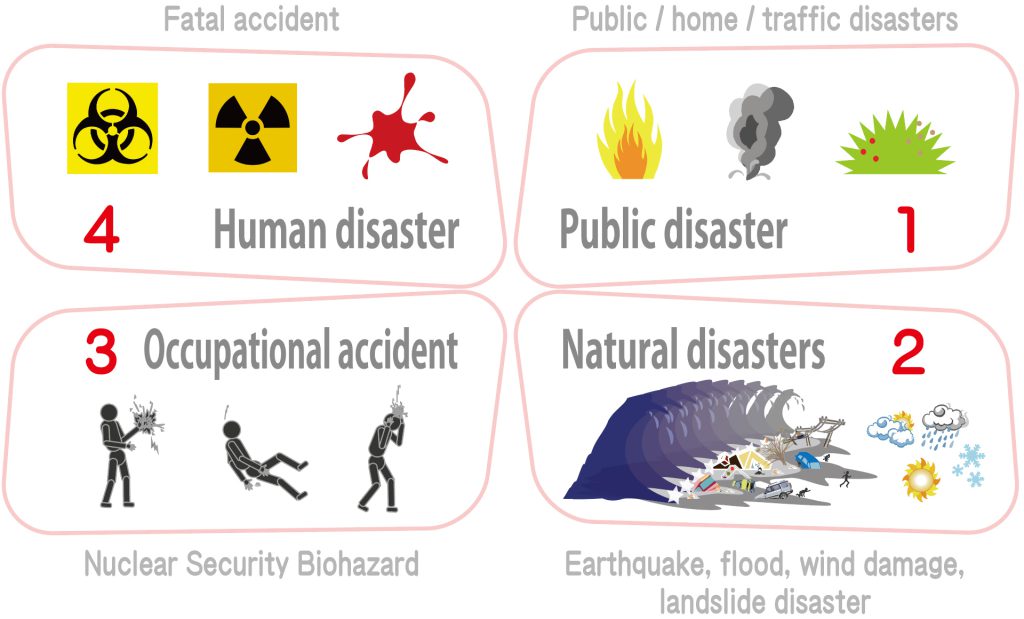 Building a safety network

Our aim to be a business entity that permanently and continuously shares safety information!

Demonstration demonstration support is available at
[Tokyo: Kanda, Osaka: Awaza, Nagoya: Marunouchi, Shimane : Matsue, Vietnam : Ho Chi Minh, Thailand (Bangkok), Singapore = 7 bases in total]
Online demo has started!
Inquiries about products / Catalog request
Information equipment department TEL: 03-5209-0080